The sight of a double chin in the mirror is not a welcomed one for most people. It usually signals weight gain or obesity – but this is not always the case.
Sometimes a double chin just seems to appear out of nowhere.
If you want to know how to get rid of your double chin fast, we have some exercises and other tips and tricks that can help you and your neck look their best.
What is a double chin?
As we all know, a double chin is a fleshy or fatty fold that occurs under the chin – this is also known as submental fat ( 1 ). While a double chin is often associated with putting on weight, you don't need to be overweight to have one. Genetics or looser skin due to aging can also cause a double chin.
Why do you get double chin?
A few different factors combine to form a double chin in the body. Understanding these factors can help you understand ways to get rid of the double chin yourself.
The skin can lose elasticity with age, which can lead to the appearance of additional or sagging skin, which can lead to a double chin ( 2 ).
While weight gain is not always the cause of a double chin, it can contribute to it. A high-calorie diet, processed foods and unhealthy fats, fast foods can bring about weight gain and a double chin.
Genes can also play a role in people with double chin ( 4 ). Anyone with a family history of  low elasticity skin, or double chin, could be more susceptible to developing it themselves.
Poor posture can weaken the muscles of the neck and chin. This can lead to a double chin over time, as the surrounding skin loses its elasticity when the muscles are not used.
---
Catchitt delivers skin care tools and products that are effective and affordable. Our scar care creams are made with high quality natural ingredients. Use promo code softclen1 to get a special 20% discount
---
Natural ways to lose double chin:
There are natural ways that can help you lose double chin.
Coconut oil:
Coconut oil has been shown to be a very useful tool for getting rid off a double chin. Regular coconut oil massages,  focusing more on the jaw and chin area can also work wonders for getting rid of your double chin. Massaging improves blood flow to your jaw area, washing away toxins, and eliminating excess fat.
Oils enriched with antioxidants and vitamin E – like coconut oild, nourish and tone the skin, protecting it from damage and improving its elasticity. The result is a very nice subtle face lift, tightening the chin and jowl area.
Healthy eating: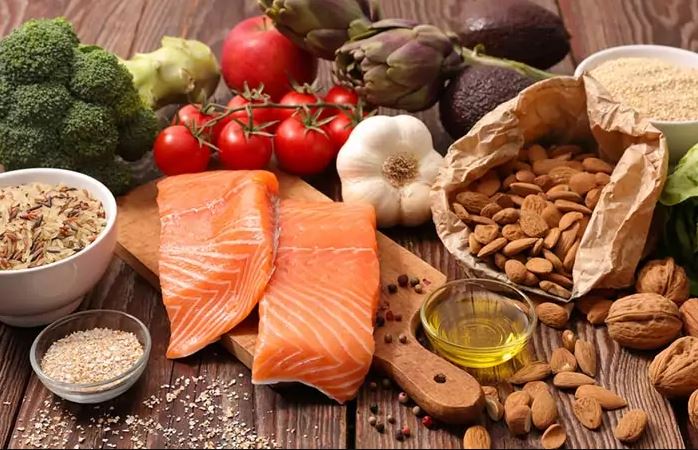 The fact remains that most double chins follow sudden weight gain or obesity. To keep weight within limits, keep an eye on your diet and try and follow the 90/10 rule – as in, eat well 90% of the time, and only indulge 10% of the time.
Some guidelines for healthy eating are as follows:
Try to consume at least 3-4 servings of vegetables and fruits every daily.
Replace refined grains with whole grains.
Avoid processed and fried foods, as well as sugary products.
Include more lean protein like poultry and fish in your diet.
Include olive oil, avocados and nuts in your diet because they are high in fat but only nutritious.
Also drink plenty of water as it helps remove excess fat from the body. A 2011 study published in the journal Obesity found that people who drank water before meals lost more weight than those who did not.
Egg white mask for double chin

An egg white mask can be of great help in eliminating a double chin as it tightens the skin. Protein is also good for overall skin health.
Whisk two egg whites with a tablespoon of milk, honey and lemon juice.
Add a few drops of peppermint essential oil.
Place the mask on the skin around the chin and neck area.
Leave on for 30 minutes.
Gently wash off with lukewarm water and give you skin a pat dry.
 Do it once a day for quick results.
Massage for double chin

A massage can also work wonders for reducing a double chin. You can either massage the skin under your chin directly or use an oil. Massaging improves blood flow to your jaw and helps you get rid of any excess fat deposits. You can use coconut oil, wheat oil, etc. to massage the skin under your chin.
Green tea:

Green tea are filled with catechins that have antioxidant properties and promote weight loss. Needless to say, weight loss will naturally also reduce a double chin. Drinking green tea three to four times a day helps in effective weight loss. Green tea is easy to prepare and much good for overall health maintenance.
Chewing gum for double chin

Chewing gum doesn't seem like much, but it can be useful for people who want to get rid off a double chin without much effort. Chewing gum is inadvertently  trains the facial muscles, especially for the jaw. Regular chewing of chewing gum can result in a reduction of fat under the chin, although it probably won't do much on its own.
Oil pulling:
Oil pulling is a remedy that requires a person to fill their mouth with a mixture of equal proportions of coconut or sesame oil. The solution must be swished around the mouth for about 15 minutes – but do not swallow. The reason being that this practice naturally draws toxins from the mouth, and you don't want to swallow these back down.
Swish the oil in your mouth for 15 minutes – if you find this hard, try 5 minutes and build up to 15.
Oil pulling is a kind of exercise which can help reduce a double chin. It not only tightens the muscles, it also increases blood circulation, which improves collagen production. In addition, sesame oil and coconut oil are two powerhouses of vitamins and minerals that can help regenerate loose skin.
Exercises for double chin:
Tongue press

For this exercise, press your tongue against the roof of your mouth then tilt your head back to get rid of the excess fat in your jaws ( a ).
Back straight, sit up and tilt your head back to look up at the ceiling.
Now press your tongue against the palate. You will feel your chin contract.
Hold this for five seconds and then release.
Do three times with 5 repetitions a day.
Say XO:

This exercise is relatively easier. All you have to do is repeat XO letters so the muscles of your jaw, cheeks and neck move. For O, you can do the following:
Sit with your back straight and your shoulders down and your head back so that you are facing the ceiling.
Close your lips so that they are together but relaxed.
Keep your lips closed and open your mouth so that it forms an "O" shape.
Hold this position for 20 seconds. You should feel a contraction on either side of your neck just below your jaw line.
Lower your chin and relax your mouth to return to the starting point.
Perform twice with 10 repetitions each.
Kiss the ceiling

Kissing the ceiling is an oldie but a goldie and has been done for years – that's because it works!
 Please bend your head back and look at the ceiling.
Pinch your lips together as if you were kissing the blanket, and soon you will feel a stretch under your chin.
Hold this position for 5 to 20 seconds.
Stop puckering and get your lips back in their normal position.
Repeat this process 10 to 15 times a day for a few weeks.
Side Neck Stretch:

This exercise helps get rid of the double chin by using with the neck ( b ).
Sit on the floor and place your hand on the floor with your fingers down, about a foot from your hip.
Do not lean on your fingertips and do not rest heavily on them.
Wrap your other arm around the top of your head so that your palm rests on your opposite ear.
Keep your head in line with your neck, bend your head towards your shoulder and gently press your head onto your shoulder with the palm of your hand.
Afterwards, remove your fingertips from the floor and place them on your upper arm.
Press lightly on the shoulder to push it away from your head.
Hold this position for 10 seconds.
Let go of your hands, return to the starting position and repeat on the other side. Complete three repetitions
Stick out the tongue:

This exercise is about opening your mouth wide and sticking out your tongue as far as possible. It can be a great exercise to strengthening lots of muscles in the chin, neck, and face.
Sit or stand relaxed.
Open your mouth and stretch your tongue out as far as possible.
If done correctly, the muscles of the neck, chin and jaw should tighten.
Press out your tongue for 10 seconds and relax.
Repeat this process ten times and continue with another exercise
Neck turns:

With neck rotations, you need to stretch your neck from side to side to move all of the muscles around your chin and jaw.
Stretch your back while sitting or standing to get a high, straight back.
Then move your chin forward and slowly and gently turn your head so that it moves in a full circle from shoulder to chest and from shoulder to back. (If full circular rotations interfere with your neck, stick to semicircles that move from shoulder to shoulder.)
Be sure to keep your shoulders back and forth throughout the movement. Repeat in the opposite direction 10 times.
Jaw Jut exercise:

While keeping your spine upright, slowly tilt your head back until you look up at the ceiling.
Then push your lower jaw forward until you feel a stretch under your chin.
Hold this position for 5 to 10 counts.
Relax your jaw and bring your head back to its original position.
Repeat this 5 to 10 times in a row.
 Do this 2-3 times.
Pigeon face exercise
The pigeon face exercise helps to strengthen the chin muscles and help tighten the region.
Place your thumb on one side of your jaw, under your jawbone and just before it turns up to your ear.
Place the index finger of the same hand in the same place on the opposite jaw.
Hold your hand steady and press it against your hand with your neck and head.
Hold this position for 30 seconds, then release your hand and move your neck back to the starting position. It is a repetition. Complete three.
Other ways to get rid of a double chin
Ultrasonic machines, like this one here, can also help to reduce a double chin. The high frequency vibrations can help activate the cells and increase the elasticity of neck skin. This, in turn, can relieve neck wrinkles, restore skin firmness, and promote lymphatic drainage.
The promotion of lymphatic drainage is an important one, because (aside from fat) double chins can also be a build up of lymphatic fluid.
To find out more about this skin tightening machine, check below for more details.
The precautionary measures:
Although there are no major preventive measures, the following can be done to keep a double chin in check.
Practice good posture.
Exercise daily without fail.
Limit your calorie intake.
Consume more fat burning foods like oats, nuts and eggs.
Keep an eye on your weight.
Follow a healthy diet consisting of citrus and leafy greens.
With regular use, the exercises, remedies, and tips above can help you get rid of a double chin easily. A little effort on your part is all you need to lose the excess fat and look well-groomed again.