100% Pure Garcinia Cambogia Extract 80% HCA – 2 Bottles
28.99$
POWERFUL WEIGHT LOSS SUPPLEMENT TO HELP YOU SHED WEIGHT QUICKLY – 80% HCA x 2 Bottles
Endorsed by clinical studies, Pure Garcinia Cambogia Extract is an all-natural weight loss supplement that helps to burn fat, control appetite and boost the metabolism.*
With this superior formulation, our Garcinia Cambogia Weight Loss Supplement will offer these benefits:
Helps Block Fat Production*

Helps Suppress Appetite & Curb Cravings*

Boosts Metabolism & Eases Digestion*

Helps to Burn Fat & Block Carbohydrates*

Helps Increase Energy Levels*

Balances Blood Sugar & Insulin Levels (Lower Insulin levels help to burn fat)*

Elevates Mood and Concentration*

Helps Decrease Cholesterol Levels*
Description
100% Pure Garcinia Cambogia Extract with HCA for Fast Fat Burn. Best Appetite Suppressant & Carb Blocker.
This is for 2 bottles of 30 capsules.
MAXIMUM RESULTS GUARANTEED: The ONLY 100% Pure Garcinia Cambogia Extract in the market (highest potency available) to help you BURN FAT and shed weight fast. Lose weight or your money back!*

#1 MOST EFFECTIVE FAT BURNER: This premium Garcinia Cambogia Pure Extract offers 3X MORE per serving. More per serving means less hassle for you! Unlike other brands, you only need to take 2 times a day to lose belly fat and shrink your waist line.*

100% PURE, ALL-NATURAL & SAFE: Endorsed by doctors on TV, this all-natural Garcinia Cambogia weight loss supplement contains pure Garcinia Cambogia HCA from non-GMO garcinia cambogia raw fruit. FREE of gluten, binders, fillers & artificial synthetic ingredients such as calcium, chromium and potassium – to help you experience RAPID weight loss without any side effects!*

POWERFUL APPETITE SUPPRESSANT: Catchitt Pure Garcinia Cambogia Supplement is a clinically-proven appetite suppressant and metabolism booster. These Garcinia Cambogia capsules will curb cravings, block carbohydrates and burn fat reserves by converting food into energy instead.*

MADE IN USA: Each and every batch of Catchitt Garcinia Cambogia pills are proudly manufactured in a cGMP Compliant and FDA Registered Lab in the United States. Third-Party Certified for Safety & Quality Assurance.*
WHAT MAKES GARCINIA CAMBOGIA EFFECTIVE?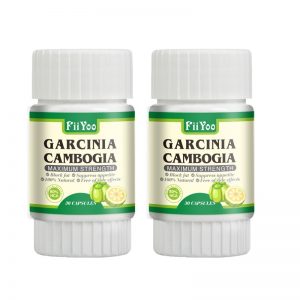 Not all Garcinia Cambogia supplements are created equal. In order to reap the highest benefits, you must look for a specific criteria.
To ensure superior quality and help support rapid results, our Pure Garcinia Cambogia Supplement is scientifically designed with the following formula:
3X PER SERVING – 3000 MG PER DAY. Before you choose a Garcinia Cambogia product, it's important you know what you're getting. Many brands use the incorrect dose per serving. Our Garcinia Cambogia Capsules offer 3000MG of Garcinia Cambogia Pure Extract per day, the highest concentration available in the market.
100% PURE GARCINIA CAMBOGIA PREMIUM FOR BEST RESULTS. Results with Garcinia Cambogia are mainly dependent on the quality of the garcinia cambogia extract. Our Garcinia Cambogia raw is harvested exclusively from regions chosen for the superior condition and potency of their Garcinia Cambogia fruit and contains the same the same Garcinia Cambogia HCA extract found effective in clinical studies.*
NO SYNTHETIC CALCIUM, CHROMIUM OR ARTIFICIAL INGREDIENTS. According to clinical research, synthetic calcium can hinder the efficacy of HCA, compromising the results. To formulate a non-stimulating, Advanced Garcinia Cambogia Premium Supplement, our Garcinia Cambogia Pills are FREE of Synthetic Calcium, Chromium and artificial ingredients.
HIGHEST STANDARDS OF SAFETY – NON-GMO INGREDIENTS, NO FILLERS, NO BINDERS. Unlike many other diet pills and fat burners for women and men, our Garcinia Cambogia supplement is FREE of fillers, binders, gelatin, chemicals and preservatives.
ALLERGEN-FREE – GLUTEN-FREE – DAIRY-FREE – VEGETARIAN FRIENDLY. Recognized as an all-natural, fast-acting formula, our Garcinia Cambogia Weight Loss Pills for women and men are Gluten-FREE, Dairy-FREE, and FREE of all common allergens, such as peanuts, tree nuts, lactose, eggs, shellfish, milk, fish, wheat, corn, soy, sesame and palm derivatives. Vegetarian Capsules WITHOUT animal by-products.